River Garbage Collection Boat/Trash skimmer/Aquatic Weed Removal Machine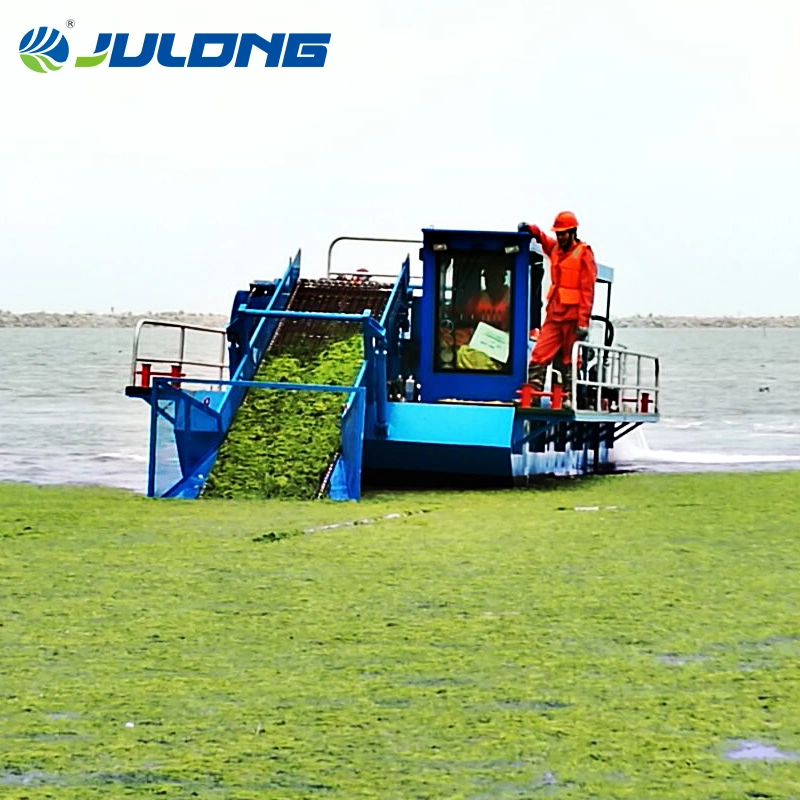 1) Our Harvester is a kind of modern aquatic plants harvesting equipment, which is the collection of mowing grass, gathering, salvaging, filtering water, transporting and unloading.
2) All operating procedure adopts full dydraulic control, simple, convenient and flexible. It is indispensable to urban water scenic spot. And it is also can be used as Rubbish Salvage Boat, which has received good results.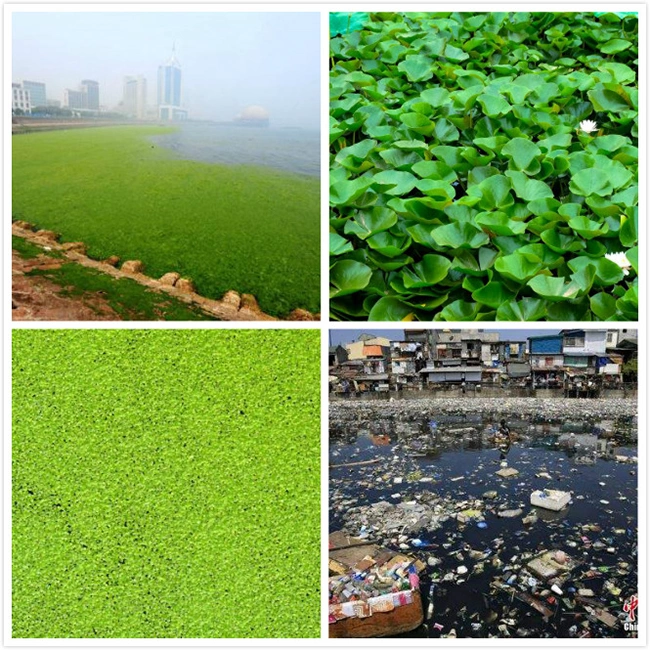 1) Can be designed and manufactured according to customers' requirements.
2) Simple, rapid assembling & dismantling
3) Spare parts are available & best after-sales service is provided.
4) High efficiency, minimum fuel consumption and overall operational costs
5) One man operation fm spacious & low noise operating cabin.
6) Controlled by hydraulic system & all parts have high quality sealing device guarantee the environmental protection without oil leakage and noise.
7) Can automatically complete all the collecting, storing, transporting and discharging works.
| | | | |
| --- | --- | --- | --- |
| Total Length | 12.8m | Total Width | 4.0m |
| Total Depth | 2.25m | Pootoon Length | 7.5m |
| Pootoon Depth | 1.0m | Pootoon Width | 2.8m |
| Full Loaded Draft | 0.65m | Empty Loaded Draft | 0.45m |
| Collecting Depth | 1.0m | Collecting Width | 3.2m |
| Displacement | 12.8t | Loading Capacity | 4t |
| Engine Power | 50kw | Designed Speed | 5km/h |
| Working Speed | 4km/h | Cruising Ability | 24h |
| Propelling Method | Paddle Wheel | | |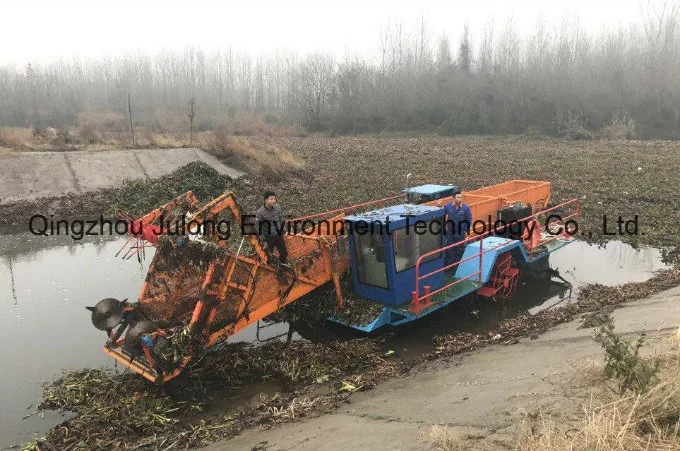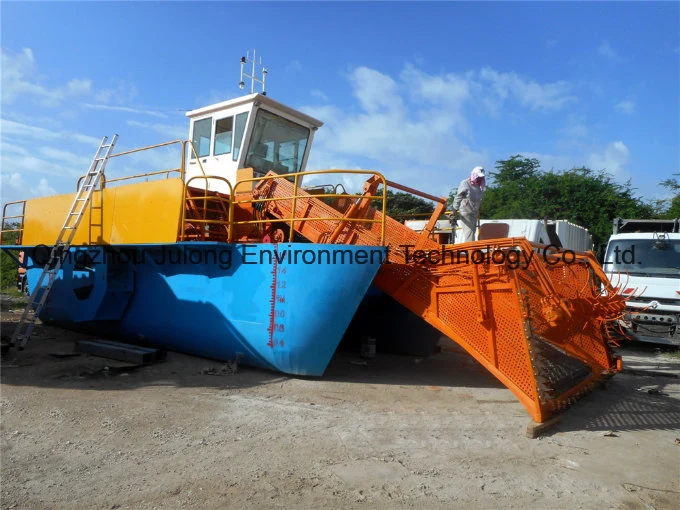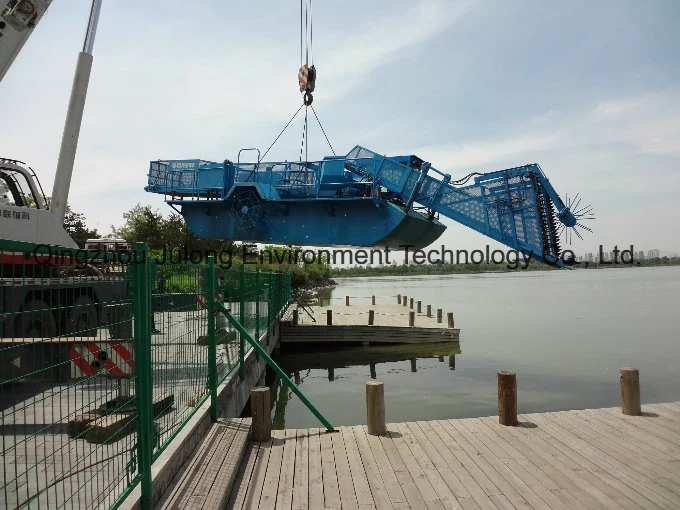 1)Rational & pratical design according to customers' requirements.
2)Dispatching engineers overseas guidance for equipments installation and testing.
3)Training your local first batch workers.
4)Solving the problems during the equipment operation.
5)Providing whole production line equipments and spare parts with the best price.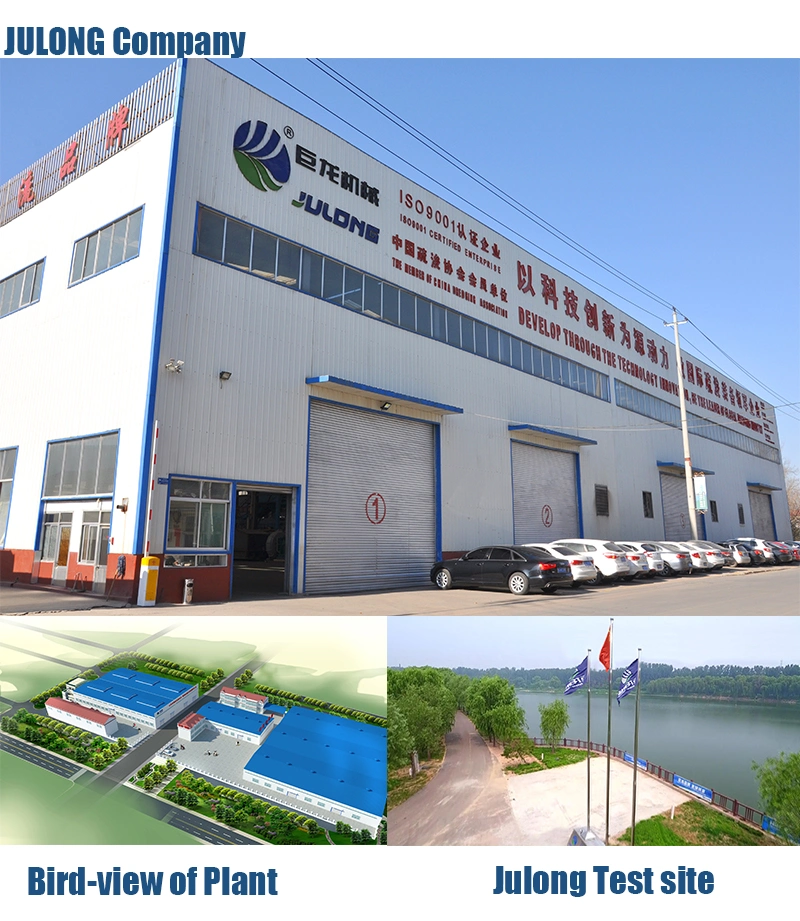 JuLong is a modern large-scale mineral processing equipment manufacturer devoting ourselves to gold mining, sand pumping, and desilting with long time exploring and R & D experience.
All of products have been certified by ISO9001 and many of them have been exported to more than 60 countries and regions such as Fiji, Ghana, Mali, Colombia, Nigeria, Sierra Leone, Papua New Guinea, Bangladesh, Sultan, Korea, USA, Russia, India and so on.
1. Is our company a direct or indirect producer?
- Our company is a direct producer.

2. What's the main product of our company?
- Our main product is dredging equipments.

3. Are our products certified or patented?
- Yes, we only provide certified products.

4. Can we offer good after sales service?
- Yes, the warranty of all our products is one-year and all spare parts will be provided fast and cheap forever.