Sunhelm-Floating Airbag is successfully developed with technological innovation on the basis of the airbag technology, which provided a convenient tool for salvage of shipwrecks, installation of pipelines and caisson culverts.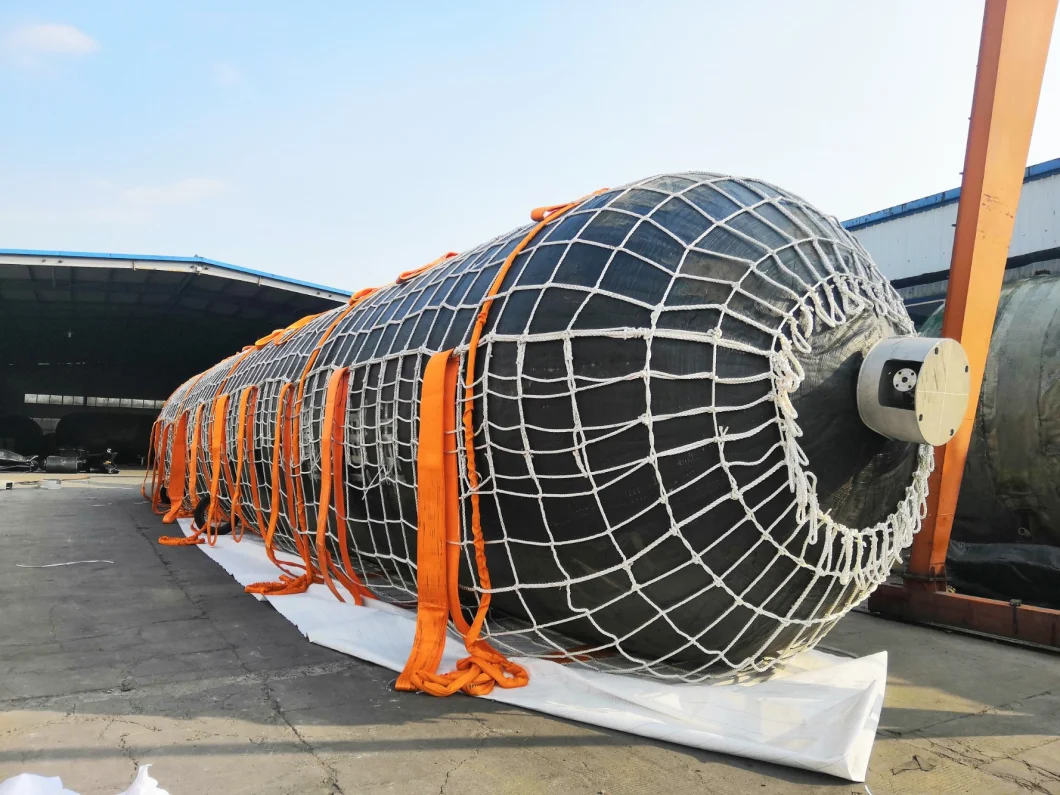 Sunhelm
-Floating airbag

s

are widely used in marine industry of salvage and buoyancy assistance,
including rescue of stranded ships or sinking ships. The maritime
salvage and rescue project is sudden and time-sensitive, lifting equipment
or high costs; if the salvage company adopts conventional lifting methods, it is often subject
to large-scalelifting equipment or high costs; using marine airbag,
the salvage company can quick and flexable to complete salvage and rescue work.
Large tonnage: As deep as 100m. Available with 50tons, 100tons, 200tons, 300tons and other standard large tonnage. Can also be customized according to customer needs.
High safety: Great puncture and abrasion resistance by using 1400-D3 high-strength nylon thread. High safety with bursting pressure being over 3 times of safety factor.
Safety valve technology: Safety valve technology is adopted to protect against over-pressure, especially in salvage effectively alleviating the buoy's relative pressure changes when floating from the bottom.
Easy & reliable operation: The Floating airbags adopts the net fixation technique - proprietary technology independently invented by Nanhai-FloatingAirbag. Net structure lock sleeve and the shackle type link are used to solve the problem of force transmission and prevent the buoy from sliding down, making the construction operation quite simple and convenient.
The installation: Floating airbags are easy to fix and can provide a large amount of buoyancy after inflation.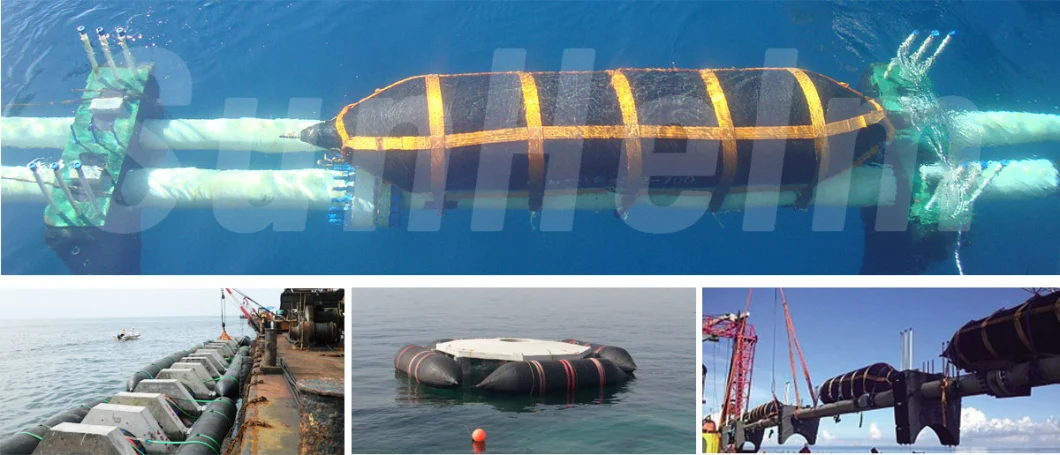 Company Overview
SunHelm Marine as a comprehensive enterprise specializes in manufacturing pneumatic rubber fender,foam fender, ship airbag,FRP pipe and many kinds of ship and dock products design,R&D, production and sales. With many years development,SunHelm marine has become a well known key company, which earned good reputation all over the world. We insist customers requirement first since founded,supply the most professional solution to meet customer's personalized requirements.

SunHelmMarine pay great attention to quality control, high reliability is our design principle, quality control starts from beginning, high quality parts,advanced technology and equipment are used, products are designed,manufactured and tested as ISO 9001:2015 requirements. All procedures are strictly controlled and completely meet requirements of ship surveyors such as CCS, BV, RS, ABS, LR, etc.

With alomost 20 years development SunHelm has extended its business to America,Italy,Russia,Philippines,India etc. more than 70 countries and areas,for it's top quality, good sales after service and great reputation.Products are widely used in port, ocean project,ship building, installation under water,salvage buoyancy aid and tunnel project etc. getting wide good evaluation from customers. We have won a place in this industry in domestic and international market.